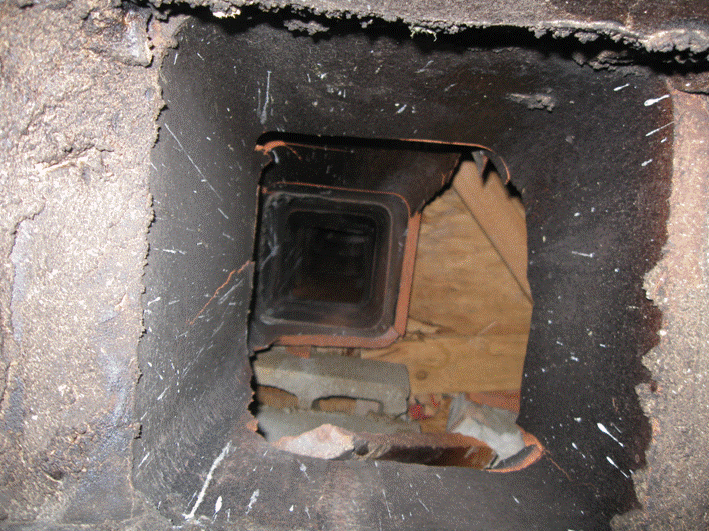 Interior video scan
Deficiencies found on a LEVEL 2 interior camera scan.
Chimney Exterior Stone Work
Scaffolding set up
Boom Truck
We can get to taller chimneys with a boom truck.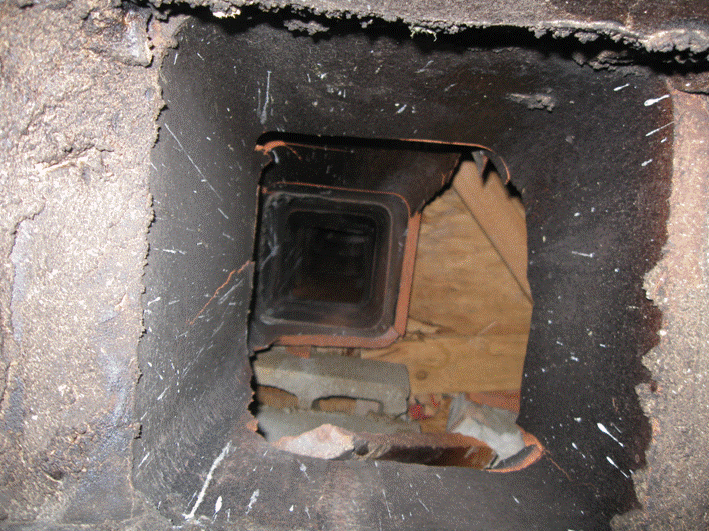 Interior video scan
Deficiencies found on a LEVEL 2 interior camera scan.
The Elite Industry LEADER in Chimney Inspections
---We are PROUD to employ---
2 FIRE Trained Inspectors
2 MASTER HEARTH professionals - NFI
5 CSIA Certified Sweeps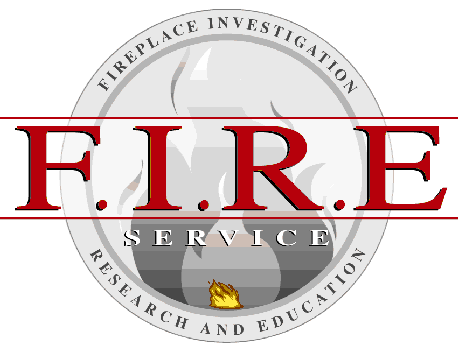 Ryan and Son Chimneys
started out as Wisp
Chimneys in 1978. Founder
William F. Ryan Sr.,
a professional Fire Captain
saw a need for the chimney
service company. For 16
 years Bill Sr ran a successful
chimney cleaning and repair
business. In 1994 Bill retired
from the fire department and
added more services to the
business. Shortly after Bill Jr. joined the business full time.​
​
In 1995 the new Ryan and Son chimneys joined the National Chimney Sweep Guild which provided more education and up to date training in new chimney technology. In 1997 Bill Jr. became a Chimney Safety Institute of America Certified Chimney Sweep. In addition, the company became active in continuing education programs provided by these groups in order to be as knowledgeable and current in the industry as possible.
in 1998 Bill Jr. became active inthe New Jersey Chimney Sweep Guild, a smaller version of the National body with more focus on sweep and consumer education. Bill Is a former President & Vice President of the organization.
From 1997 through 2006 Ryan and Son Chimneys attended every Northeast Regional Chimney Convention and trade show in order to take advantage of the educational opportunies presented at these events. This also allowed for up to date training on new products and tools of the trade. These conventions are no longer held.
In 2004 Bill Jr. attended eduction from the National Fireplace Institute and the Fireplace Investigation Research and Education Service, becoming both an NFI Woodburning specialist and a F.I.R.E. Certified Fireplace and Chimney Inspector.
In 2007 Bill Jr. was part of the founding board of Directors of the International Association of Fireplace and Chimney Inspectors and was chosen as the associations first Chairman of the Board. In 2008 Bill was elected to the board of directors of the Mid Atlantic Hearth Patio and Barbeque Association to a 3 year term. Currently, Bill is the Chairman of the Government Affairs Committee. In 2012 Bill was elected President of MAHPBA and currently holds that position through 2014.
In 2009 Bill took the International Code Councils New Jersey course for Residential and Commercial Structures building inspector course. This is the first step in becoming a licensed building inspector in the State of NJ.
On December 10, 2009, Bill Sr. passed away with his family by his side. The tradition of family, honesty, integrity and professionalism will be continued. We will miss you Dad, Rest in Peace.
Currently, Ryan and Son Chimneys promotes education within in the industry and throughout affiliated trades. Bill Jr is slated to teach courses for the home inspection industry and the hearth industry at the Mid Atlantic HPBA annual meeting.
Installations --wood & gas

Masonry Chimney Repair

Stone work

​Outdoor fireplaces

Refacing

Crowns

Waterproofing
To uphold the standard of care in the chimney industry with educated employees.
Provide comprehensive chimney inspections with clear documented reports with an emphasis of educating our clients regarding the operation, safety and potential hazards associated with chimney systems.
Excellent customer service with flexible scheduling and a wide service area.

​